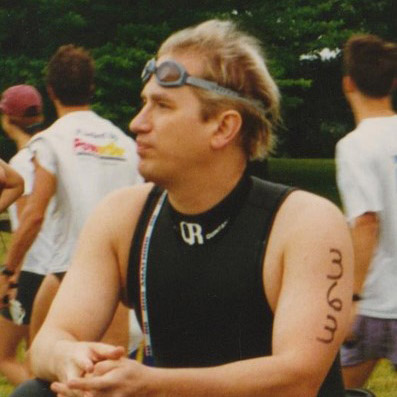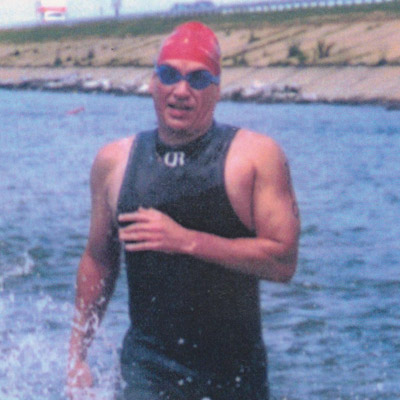 Bob (Robert J.) Astheimer was a modern-day Renaissance man – a brilliant chemist who made his mark first as a detergent expert and then as a government scientist, master of craft beers long before they became an industry, mycologist and gourmet chef, history buff and student of the JFK assassination, photographer, lover of nature and the universe and especially solar eclipses, and an accomplished open-water swimmer.
Swimming was Bob's passion. He swam competitively indoors from the time he was a young boy through high school and college. After completing graduate school, Bob began swimming competitively in open water events in Maryland – the 4.4-mile Great Chesapeake Bay Swim (GCBS) from 1990 to 2019, and the 7.5-mile Potomac River Swim (PRS) for the Environment from 1997 to 2003.  He completed the GCBS 27 times, winning or placing second in his age group 10 times from 1993 to 2003. Guided by his friend and kayaker, Mark Davis, Bob finished first in the PRS five of seven times. In fact, Bob's time of 2:32:30 in the 2003 PRS is a record that still stands today. The PRS raises thousands of dollars for numerous environmental charities, including the Potomac River Conservancy, Chesapeake Bay Foundation, Eastern Shore Land Conservancy, St. Mary's River Watershed Association, and West Virginia Rivers Coalition.
In August 2003, Bob suffered a stroke that partially paralyzed his right side. It slowed him down quite a bit but didn't stop him. In June 2004, he was back in the water – completing his 12th Bay Swim and 14 more in the years following. As the number of GCBS participants increased each year, Bob noted that many of the same swimmers returned year after year, as he did, to compete in the event.  Working with the organizers, Bob established a database that tracked the swimmers' performances and enabled them to recognize swimmers for successfully finishing the 4.4-mile swim multiple times. Receiving milestone awards for 10, 15, 20, etc., finishes contributed to the event's popularity. The Great Chesapeake Bay Swim raises thousands of dollars every year for the March of Dimes.
When Bob retired from the Department of Energy in 2013, he declared his post-retirement motto – Eat, Sleep, Swim. Bob would swim for seven more years, including on the day he had his second stroke, in August 2020; he passed away several days later.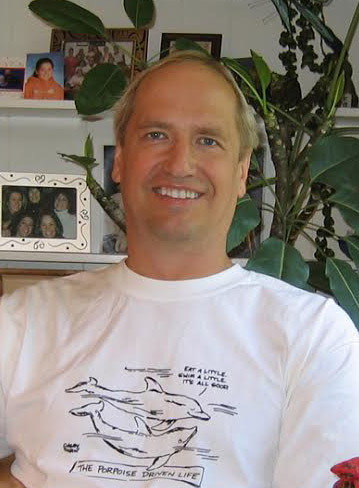 Bob had a beautiful smile and a contagious laugh. He took a genuine interest in everyone he met, an endearing quality that led him to several close friendships over his years.
The responses to his passing had a common theme — a one-of-a-kind person throughout his life, a kind and gentle man — with all of those who've been fortunate enough to be part of his journey having had a richer existence for it.
About the Foundation
The Robert J. Astheimer Memorial Foundation was established in 2022 to continue Bob's inspirational legacy. Brian Earley, who founded the Great Chesapeake Bay Swim in 1982 when he swam the Bay solo, provided valuable advice to the Foundation creators – Bob's family and friends who want to continue his legacy of giving back to the community. The first action of the Foundation's Board of Directors was to create the Robert J. Astheimer Perseverance Award to recognize individuals who have overcome a physical, mental, emotional or social challenge to succeed in the pursuit of athletics (particularly swimming); community, country and/or or charitable service; or training/education. The first awards were presented at the 2022 GCBS. The Foundation hopes to create additional initiatives in the coming years to promote STEM education and athletics, especially swimming.